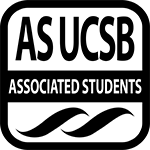 Grad Student Officer Election - 2020
The ballot is open at 8am on Monday, May 25th for Grad stduents only. It is scheduled to close at 4pm on Thursday the 28th pending the achievement of turnout requirements (20% of registered students).
UCSB NetID Verification Required
A valid UCSB NetID and password are required to vote in Spring General Elections. You will be taken directly to your unique ballot.
If you have any problems, please email us at:
votehelp@as.ucsb.edu